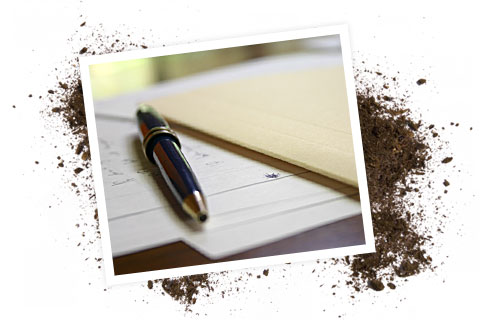 Today's landscape design services involve much more than simply plotting out garden beds and planting shrubs. A well-designed landscape can add usable living space to your home, minimize your yard's environmental footprint and provide a place for you to reconnect with family and friends.
As a landscaping company with more than 10 years of experience in the Southern Manitoba area, we're leaders in environmentally sustainable landscaping for our climate zone. We know what thrives, what endures and what precautions must be taken to create the maximum visual impact with the least amount of maintenance.
Our Process
Beginning with a complimentary visit to your home, we'll work with you to create an outdoor living space that reflects your personality, lifestyle and budget. Our in house landscape designer will work with your vision that will incorporate all of the features and functionality you desire. Our expert landscapers will then build out the design with a commitment to top-notch workmanship, creating an inviting landscape that will only grow more stunning over time.
Landscaping features we design and build include:
Patios and paths.
Your patio and paths are the foundation of your outdoor living space, so make it count. Depending on your space and needs, our landscape designers will conjure up an imaginative patio space for relaxing or entertaining.
Outdoor kitchens
The "wow" factor of an outdoor kitchen not only impresses guests, but it makes the outdoor dining experience less stressful. Collaborate with our landscape design team to create the outdoor kitchen of your dreams.
Water features
From custom fountains to cascading waterfalls, we'll create a water feature that brings beauty and serenity to your landscape design.
Driveways
From crushed rock to pavers, we'll design and build a driveway that both meets your needs and harmonizes with your landscape design.
Retaining walls
Got a heavily sloped yard? Need space-efficient seating? We build custom retaining walls that add charm as well as functionality to challenging terrain.
Woodworking
Allow our experts to design and build a pergola, fence or wooden retainer walls to perfectly complement your landscaping.
Covered Structures
We can expertly incorporate a gazebo, pergola or other covered structure into your landscape design.
Outdoor lighting
Enjoy the garden more hours of the day with the addition of landscape lighting. Not only will you enjoy the ambiance, but you will increase the safety and security of your home.
Gardens and plants
We'll start your garden off on the right foot by carefully choosing and placing plants so they'll thrive, season after season.
Contact us for a quote today to find out how our landscape design / build team can provide the outdoor oasis you've always dreamed of.